MARCH 1950
Wed. Mar. 1. 1950./ 34. y.p.-8-H-eggs today./ Well I only did what had to be done today Mar. came in puffing & snowing, wasn't very bad today stormed in showers & the sun coming through at intervales & even shone through some of the snow showers eased up some at noon & then started again about 3-p-m & got at it in earnest but in showers & tonight wind has been blowing much harder in heavy puffs. & it's colder radio said 8. below zero to-night, guess it will be cold before morning, it was cold this morning from about 2-a-m untill 8-a-m. I made soup for supper & have enough for dinner tomorrow, Elbert says he wont go with eggs if it get to cold & I hope he wont for, he will be right over by the Lake where the wind sweeps in. I thank my Heavenly Father for all our blessings & pray for the cold & hungry, naked, homeless & sick, I pray God will have mercy & help me to help those He would have me to help. Glory to God in the Highest, I love thee Jesus & praise Thy Holy Name. Amen.
Thurs. Mar. 2. 1950./ 34. y.p. 11-H-eggs today./ Elbert went to Lorain paid his garage bill, got the price of eggs came back to Alberta beach & sold a few, it snowed so hard he thought he'd come home then it eased up & he went to Vermilion on the Lake & sold most of what he had left he only had 23 doz. & then, he fell smashed a few eggs & cracked a few a doz or so he got the mash & grain 8.10 & gave me $1.45 he felt all shook up & looked as if he'd been in a wreck, hurt his left knee pan & just below there's a deep red mark & one on the side, I rubbed his back & sides & his neck & chest & knee & part of his leg down to the calf with Alcohol I hope he wont be to stiff & lame, he took the papers & done his chores but looks sick. The paper man was here today to see if he was going to work, the little woman
Thurs. Mar. 2. 1950./ page. 2496./ 34. y.p. H-H eggs this day./ told them Elbert was going to quit, So one of the men came today & talked with him & said perhaps he could make it possible for him to earn a little more by working 3. or 4. hrs. more so he could have enough to buy some much needed clothes, he said they liked his work & he'd try to help him. Well, I'm tired I did all the washing & got most of it dry. Mar. came in howling & did some damage, where he sells egg at Vermilion on the Lake, tore the storm door & house door off at one place & blew a whole window in & broke the glass in the bedroom of another place, Well theres 2 days gone of Mar & only 29 left. I thank & praise my Father in Heaven in Jesus Name for our blessings Amen.
Fri. Mar. 3. 1950./ 42.y.p. 8-H-eggs today./ Well, I did the sweeping but was feeling able to wipe up floors, so, they have to wait another day. It's been a nnice bright sunshiny day a little cold with a S. wind & tonight it's S.east. very light. & we have a full moon clear & bright all most light as day. This morning I got up & shook the fire down & got it warmed up I sleep with my door shut & locked & the windows were all frosted heavy Well Elbert got up at 7-a-m & fixed the fire again & then went out & looked after the hens & then sat down in big chair and slept a couple of hrs. I got up & cut my toe nails & cut the heavy calouses off the bottom of my feet, now I wont have to do it when I take my bath & maybe I'll do that yet tonight We are talking of going to Elyria tomorrow God Willing, but if it's to cold I don't want to go, I can't stand it to walk in the cold air, been in most of the winter & will be glad when it gets warm out side again so I can get out & I hope I'll be able to get out more this summer than I did last What little work I have to do keeps me tuckered from week to week. I thank Thee Jesus for keeping me & hope I can do more for Thee I feel as if I must be very small in Thy Sight I do so little, I praise Thee I can still do the little but I'd love to help others & wish I had a way to do it. but am still thanking & praising Thee for what I can do. Jesus Blessed, Sacred, Pure, Truth, & Holy, I love Thee most of all.
Sat. Mar. 4. 1950./ 36.y.p. 10-H-eggs today./ Well I got already to go to Lorain, but se didn't go. Elbert cleaned south end of hen house, he didn't care if he went he said but if I had made up my mind he'd go, from all that was said I knew I'd stay at home, I didn't feel able any way, I had to set down 4 or 5 times before I got the sweeping & floors wiped up & I got meals & did the dishes & now it's bedtime again. & I want to go to Church tomorrow, God Willing. I'm feeling weak & my kidneys are bad, cold
Sat. Mar. 4. 1950./ page. 2497./ 36. y.p.-10-H-eggs this day/ in my back I guess. my arms are to tired tonight, to write so I'll be glad to go to bed. If I go in the morning I might call on some of the children although I don't feel equal to the trip & I don't know if they care if I come or not, I like to see them & help them if I could, and was able. I thank God my Heavenly Father for His Love & tender mercys in Jesus Name. I received a letter from Nellye Mc.Cartny this Morning & she worte a nice letter & ask me to write soon again she's been having her sorrows to Dan died of heart trougle 3. yrs. ago this Aug. When he found out what was the trouble with himself he only lived a week, she had, had a bad fall & had been in a cast for weeks & was just getting her nerves settled when Dan went & so she was so shocked & up set again, she & Dan had been going south for the Winters & she said they had used lots more money than she knew & so she only has a small in-come to keep her, the eldest boy "Lislie" is married & lives in Brooklyn New York & has a baby boy & the youngest boy Dean "they use to call him Donie" went to college & the eldest one he's & engineer also & Dean is a chemical engineer. & Ramond is-n't very well & has to do light work, the neighbor boy threw sand in his eyes when he was a little boy & it cost into the thousands to get it cleaned out. & so he isn't working right now & as soon as Dean gets his job, she thought she'd sell & go south to live & Ramond will stay with her. her taxes & expenses are to high for her to stay there she says. I would like to help her, if I could, she says her leg was so crushed she guesses it will always trouble her now, pour soul soul. God of Love & Mercy teach her & hers Thy way in Jesus Name. Wind was South & south west all day & night, heavy frost but not as cold today as it was a few day ago. Glory to God.
Sun. Mar. 5. 1950./ 37.y.p. 10-H- eggs today/ Well I managed to get out to Church tonight. We left home 4-35-p-m & went to Nellies, she seemed glad to see us & so did Bonita & the children, I took the children each a clean oyster box full of peanuts. & they were real good & kept quite while we talked we had a lunch with with them sandwitch bread & ham & cup of tea. Joan has gone home, it's queer but Martha & Joan went out as if in a whif, but Martha does seem queer some times but maybe she don't mean to Nellie felt so bad, she didn't go to Church this a-m. & she really looks miserable, I pray the Lord will help her & deliver her & hers before He comes. Audrey hasn't been very well of late.
Sun. Mar. 5. 1950./ page. 2498./ 37.y.p. 10-H-eggs this day./ It's been a beautiful day. We went to church from Nellie's & Elbert went on over to Audrey', she had done out her washing, her ear has been bad & her hands & she's feeling all tired out. Gertie had taken her bath & she came out the bath room with her clothes under her arm & went to her bed & got in & Elbert didn't stay long came back to the church with car & got out & walked around awhile then got in car & waited for me to come out of church. We had a good prayer meeting & sermon & songs of praise & I felt the power of God & I know He's in those meetings. Oh, Praise the Lord, I glad I'm saved & pray He will fill me with the Holy Ghost that Its may praise the Lord in Spirit, Glory, Glory, Hallelujah Amen, Amen.
Mon. Mar. 6. 1950./ 45. y.p. 14-H-eggs today./ Well as bum as I've been feeling I did the washing & then washed a pair of cotton blankets I'm sure tired I helped Elbert get the dinner, but, he cooked the oysters for supper (stew) & I'm glad for his help he carried all the water, I took care of the bedrooms as usual. Mrs. Frankie Beesie died last week & buried & no one let me know. Well I thank & Praise God for all things great & small & pray He will seal me before long, in Jesus Name. I do love Thee Jesus. We have had a beautiful day, nice sun but cold raw wind from N. East. I received my check & a card from Miss Clark.
Tue. Mar. 7. 1950./ 41. y.p. 9-H-eggs today/ Well I'm sure tired today & I laid in bed 1/2 the day got up washed dressed & took care of the beds & then got the dinner, then made a list of caned goods I was out of & got dressed for town & went with Elbert to Vermilion when he went with the paper, & I spent $13.23; I sent a dollar to get some of those Gospel Evangele "a little booklet telling about what's going on in the churches" one I got at church tells a lot about Divine Healing and so many think of it in the wrong light & this booklet give such a clear under-standing,that any one who reads his bible can't help understanding if they want to know. I want to send & give them to friends & relatives hoping they will read & trust in God to the fullest. Elbert got his car license, $10.00, & 25 cents for receipt & next will be, driving permite 40 cents, he's got to get all 4 shock absorbers & thats 40 or 50.00, seems if we can just live & keep even we are doing wonderfully well & I hope as long as we live we can Keep even. & clothed & fed. Wind is south & a little east & it's been quite warm today but cooler tonight & radio said rain & then snow tomorrow. I feel bad tonight didn't feel able to go & do the buying today. I mailed Carl Betz a roll of news papers today & am so tired, I ought to write letters but here I am just doing what really has to be done. can't have much fire & yet, have to have some fire. Wind's getting strong & puffy tonight. We stopped & talked to Helen Sarr a few minutes tonight, she's had all her teeth out & Rue don't eat at home any more & her father isn't very well.
Tue. Mar. 7. 1950./ page. 2499./ 41.y.p.-9-H-eggs this day/ and her mother either & her son Bill have a wife & 3. children & another one coming & he's acting up & leaving his wife to do the worring & young Hellen married again a man as old as her mother, but he's good to her & they get along swell, her daughter by her first man is with her mother "Helen Sarr" who has a son a yrs or two younger, so they play together, Midge looks after them a lot. My India lillie is in bloom, it's not as big as usual didn't get enough water last summer, but it stinks just as bad. queer how pretty they are & how bad the odor is from them. I do thank God with all my heart for HIs Love & Mercy's to us. [Definition of India Lily includes name "amorphophallus konjac" also called devil's tongue, vodoo lilly, snake palm, and has a strong odor of rotting flesh (which attracts insects who would gather around rotting meat)]
Wed. Mar. 8. 1950./ 48. y.p. 11-H-eggs today./ It's a real Mar. day snowed & blowed in heavy showers & is quite a little colder today Wind was S. West then went N. West & they are having dust storms like they had a few yrs ago & earth quiakes in some places. Little B___[?] birth -day he's 7. yrs. old. [see below, she repeats this] Well, I made soup for supper & have only done the necessities to day didn't get up very early, either. I thank our Father in Heaven in Jesus Name, He takes care of his own. Glory, Glory to God in the Highest, I praise Thee Jesus, Blessed Jesus.
Thurs. Mar. 9. 1950./ 44. y.p. 12.H-eggs today/ little Bonita's birthday. She's 7. yrs old. / Well I only did my usual round today & didn't feel able to do that. but Elbert went to Lorain & sold 7. doz. eggs for 50 cents & then he came back to Vermilion on the lake & sold 15 doz. at 45 cents per. doz. taking in 9.80 & at Vermilion he bought one bag of mash costing 4.25 leaving him 5.55 & so when he went with the news papers, he went to the Watkin's man & got a 100 lbs poultry or condition powder 8.00 at least the receipt said $8.00 Well he made a slip of the tongue & while talking & said he gave Mrs. Schnaak 5.00, but later corrected it. he sold 22. doz. eggs today, so he has 2.45 coming back to him out of the 8.00 he paid for powder, since he only had 5.55 egg money, he hasn't felt so well since he fell last Thurs. but his stomach bothers him all the time. I'm sorry for him, but he won't try to help himself, by giving up this or that thing to eat that he likes. Well, he's in bed & I pray his stomach wont hurt anymore he's a good deal like I 'am just not phyicially fit to work. I do pray God will convert & heal us & fill us that we may be whole in Jesus Name. Amen. The wind has died down & it don't seem so cold tonight & I'll be glad when it warms up so I can go out doors & walk around again I have to iron if I can tomorrow. I want to go to Nellie's again. I don't feel able, but I feel I should. I pray God gave each one a blessing that went to the prayermeeting tonight, in Jesus Name. Wind's still N.W. what ther is.
Fri. Mar. 10. 1950./ 40. y.p. 14.-H-eggs today/ Well Elbert looks & feels rather punk, but he did his usual chores and then had to clean up a bad mess after me or he did, anyway. I got up this morning about 10-a-m. & did the sweeping & then got the dinner I tried to eat my dinner but was so sick I took my teeth out & left them on the corner of the table & went to my room, I thought
Fri. Mar. 10. 1950./ page. 2500./ 40.y.p.-14-H-eggs this day./ it was going both way at once but it knocked me out & once again the slop can upset & covered my legs & the rugs, I came to & got up, Elbert gave me my night gown & I took off my white petty coat & dress & put on a clean skirt & the night gown he washed the bottom of my old dress out & the skirt & dried them then he took the rugs out & wrinsed them, a couple of time rolled them in newspapers & laid them (tonight) in stair landing & wiped up bedroom floor with two waters, then he went & ask Georgia Snyder to come stay with me untill he took the papers down & came back, he went out & left the heating stove going it was so hot it smelt hot so I got up & shut it off & got back to bed safe but so dizzy, I wasn't sure if I'd make it. It's been a beautiful day & nice sun cold breeze, N. West, snow all gone again but some ice yet, fishermen got there nets tared & out drying & there were a bunch of blue birds came & lite in the apricot tree yesterday & later we heard some yellow birds to but I didn't see them. I thank God for all our many many blessing.
Sat. Mar. 11. 1950./ 45. y.p. 10. H eggs today/ Well I felt rather shook up after my fall but I praise Gkod for all things & that He is teaching me, I have felt so sorry for Elbert he has been real miserable & still, is, but he has done his chores just the same & I didn't work after I fell yesterday after dinner, I got the dinner & did the sweeping then after I fell, I laid down for a while but got up be-fore supper but couldn't work, today I didn't get up very early, but thank God & praised Him in Jesus Name that He had taken care of me. I saw Mrs. Sprunk looking so worried & miserable & began to pray for her untill she seemed to look releived, Elbert had gone for the milk & then he set down & rested in the big chair for awhile. I got up & he warmed up the dinner & took care of the hens & got ready to go with the papers & she came early with papers today 3-30-p-m. Elbert went & he stopped at West to tell them I wasn't able to go to church tomorrow & they came out tonight after supper, they brought some cream & we ate & visited & they decided to pray with me & I was glad, for usually when they come, they go without praying & I had said to Elbert I almost hoped they wouldn't come just to visit for I still feel so shaken, but, we prayed & the Lord heard us & gave us a blessing, Praise the Lord Glory to God from Whom all blessing flow, in Jesus Name Amen. I washed up all the dishes after Elbert went with the papers & ironed 2 house dresses 3 work shirts, 1 skirt, chair cover & some handkercheifs (4) of Elbert's, so was feeling rather tired, he brought oysters & he fixed them so I rested a little he fed hens before supper & brought in eggs & counted them & did
Sat. Mar. 11. 1950./ page 2501./ 45. y.p. 10-H. eggs today/ evening chores. We had finished our supper & was having a cup of hot tea when Mr. & Mrs. West & Mrs. Sprunk came in. I re-ceived a nice letter from Harry Miller today thanking us for the hen we dressed & cut up & took to them. I pray God will help him to except his healing & get well in Jesus Name, he has laid on that bed since he was 25 yrs. old. the Lord has released many others & I pray He will do the same for Harry Miller there are so many who don't understand Divine healing May God help us.
Sun. Mar. 12. 1950./ 43. y.p.-11-H- eggs today/ Elbert feels a little better but not good yet but he dressed & cook a hen this morning, I'm terrible sore & lame. It did rain & then snow last night & so we have a white blanket this morning & it stayed all day, the wind shifted from last night & went N. east, then South & then this a-m it went back N. east. so its been cold, & I hope Nellie & Bonita have coal enough to keep warm, they should put in there coal in the summer but they don't & then they have a hard time during the winter. I hope they do pray for me at church & that God will hear & ans. prayer, I will thank Him in Jesus Holy Name & give him all the Glory for ever & ever Amen. I pray He will send the power & His blessing into the church tonight, send the fire & bless each one. Oh Glory to God, We Praise Thee in Jesus Name.
Mon. Mar. 13. 1950./ 36.y.p.-11-H-eggs today/ Well, I didn't do much today achs & pains from bruises are bad today & my right hand inside and out throb with the least exercise, I know for I washed out about 4. doz. or more wet napkins took care of bed & rooms & bird & swept & got supper & now I feel a little rested since supper, so will try to finish this. I received a card from Miss. Clark saying Mertle & Tom were taking over the 4 square church in Vermilion, but she thought they'd have a hard time since the flock was so scattered Miss Clark gathered up all she could & got them in the other church, they call it the Gospel Church, it belongs to the Aliance Church. Wests talk as if they will continue to go to 31st Street Gospel Church & thats Pentecostal, and I like it to the preacher is a middle aged man & his wife & mother & his son & daughter all work hard to bring in souls for Jesus, there are over 150 or 180 that go there to
Mon. Mar. 13. 1950./ page. 2502./ 36. -y.p.-11-H. eggs this day/ church & most of them Holy Ghost people & all most half of them are young married & unmarried people who take an active part in the church. it's wonderful & I can feel the power of God there, When I go in Praise His Name I love to be in His church & with his people & they are so nice & sociable to "not only me but every one, Oh how I love Jesus, because He first Loved me. Elbert took care all his chores & took the papers & he had to pull the little paper women's car out the ditch, before he could go. snow's wet & slippery. He called Nellie & Bonita answered phone & said they were as well as usual, only Nelson had been sick with cold had Dr. he gave him a shot of penesillen & he's better now. They have enough coal for tonight & have some more coming tomorrow. We got another wet snow fall & snow on top of that last night & winds went from N. east on around & it's S.west tonight & not very cold. I thank & praise the Lord in Jesus Name.
Tue. Mar. 14. 1950./ 46.y.p.-13.-H-eggs today./ Well I soaked & washed out the rages & dried them & I washed my nose rages my skirt, shirt & stockings, 2 dish towels & 2. hand towels took care of bird & beds & rooms & Elbert cooked the dinner & supper it makes me sweat just to write, my hands & bruised places hurt so bad. I wiped the wood work & oil cloth & wash bench in that corner, & so I am tired. The fishermen wont be able to set nets, lots of ice yet I can see it from North Windows, wind's S.west the snow thawed some today had a nice sun all day. Elbert took his papers, got a little caned stuff & forgot the boiling meat. I thank My Father in Heaven for saving my soul but am still hoping & trusting for the Holy Ghost, that I may praise the Lord in spirit & in truth, I thank him for His love & care of me in Jesus Name I give Him all the praise & Glory for ever & ever Amen.
Wed. Mar. 15. 1950./ 43. y.p.-10-H. eggs today/ Well hand & arm head & neck fell rather bad today so I only did what I had to do. Elbert has done his re-gular chores & hopes to go sell eggs tomorrow. he don't feel as good as he could, but we do thank & praise God for all our many blessing N. east breeze all Morning changing to S.west this afternoon. was quite windy last night & sky was crisscrossed with wind streeks like this [she drew in a cross hatched rectangle] from S. west & N. west. sun was like a piece of ice & it looked like it sunk iinto a big bank of snow tonight, Well the pentecostal papers I sent for came today & I've got them ready to mail out Praise God.
Thurs. Mar. 16. 1950. /page. 2503./ 48. y.p. -10-H-eggs today./ Well I still feel bum no strength to work on, I swept did the dishes, Elbert went & sold eggs I haven't figured up yet he bought a bag of mash 4.25 & took 4.25 out for the mash he paid for out of his check & he gave me 50 cents that would be 9.00 worth of eggs & he had 38 doz. & gave Dr. Divore 3. doz. for the dollar he owed him, for a long time & he brought back 14. doz. he sold 21. doz & collected 9.45 & one woman owes him 45 that would make a total of 9.90, so we are squared up once more. I have only done my daily round. My rugs have to be cleaned up yet & some of my bedding. I thank & praise God for all my blessing in Jesus Name, He is a wonderful Jesus I love Him more than all else in this world. It thawed today, but there's lots of snow yet, & N.east breeze & the ice as far as the eye can see on the Lake, so, no fish for a while yet, only frozen shipped in fish. St. Patrick's day in the morning.
Fri. Mar. 17. 1950./ 41 y.p. 13 H- eggs today./ Well, I just can't understand what's wrong with me, I had another spell Wed. in the night got up to use can & got back to bed, was turn-ed about to sit down, when I got another knock out I don't remember only that I was about to sit down when I did return, I was most froze my legs & feet hanging off the bed I managed to get them into bed & then forgot, again, & when I woke this time I felt so weak I could hardly turn over, then this morning I got up late & took care of bedrooms after washing, dressing & combing my hair & cleaning my teeth, I left them in the cup & Elbert scalded them for me I started the dinner but once again had to get to the bed, I laid down for half an hour, but got up & finished getting the dinner Elbert didn't seem to want to go ahead with it, I had him grind the fresh pork & I made it into meat balls as I do the chicken. I've felt rather punk all day, but because Nellie feels to bad to even write a post card, I tried to write a letter to her & Bonita, I got it half wrote & got a letter out the mail box from Bonita, So, I finished mine & sent it by Elbert to mail & I sent her one of the Feb. booklets from 31st street Lorain Gospel Church, it's a very interesting one, about Divine healing, & I hope she gets a glimpes of some of the things I've learned from God. I sent one of the booklets to Audrey & Martha & one to Annabel Hackman & have several more ready to send out. Elbert took one to Harry Miller yesterday. I wish I could talk to Audrey & see what she thinks about Nellie. Bonita said she had been there to visit. Wind is sure howling tonight it rained some & snowed some but didn't freeze, but may during the night. I wrote Miss Clark a card & sent it today, I have to try to write a note to Harry Miller, he told Elbert how much he en-joyed the hen we sent or Elbert took to them, he said it had so much more flavor than store chickens May God bless him & raise him up
Fri. Mar. 17. 1950./ page. 2504./ 41. y.p.-13.H eggs this day./ Well some fishermen set there nets but only got 17. fish, one other got 2 & today's the 17th St. Patrick's Day, it's a good night to stay in where it warm, wind is west & cold & raw so Elbert say & he's just been out to the Jone's & they don't have any heat there. I Praise God for His blessings in Jesus Holy Name, Glory be to God.
Sat. Mar. 18. 1950./ 48. y.p.-13. H eggs today/ Well I have felt bad and I mean, I have felt as if I might faint, but as you know there's no kind or loving hands to do the most necessary things or fix me a nice snack & let me rest. I had a nose bleed last night a very rare thing for me. so I washed my pillow slipp & piece I use around my head & night gown my rags & nose rags 2 hand towels dish towel Elbert's pillow slip Kercheif & sock & had to stop & I have dried them over the fire Elberts done his chores & took the papers. He stopped at West's & told her I couldn't get to church tomorrow & she said she wasn't going, she didn't feel able. Well I can't go I nearly passed out tonight, since supper, but Elbert washed my face with cold water & then I ate a piece of toast & drank a cup of tea, I don't think I eat enough for one thing & then I try to keep the washing done up & that's to much at times, I did those few pieces & was all in. I want to get back to church & among God's children. I hope Nellie is better today & I wish Audrey would write. Elbert had a head ach all night, he couldn't sleep, so, I got up & bathed his head & neck with alcohol & wintergreen rub & prayed for him & he was soon fast asleep. I fixed the fire & went back to bed, the wind was still blowing hard from N. east & went on around & tonight it's back N.E. & was there this a.m. it's starlite tonight & was last night, sun was really hot today & thawed a lot, but, there patches of snow here & there & over the grass Elbert went to bed, his head still feels bum but not so bad as last night. I have to go to bed now for I feel as if I can't sit up.
Sun. Mar. 19. 1950./ 44. y.p.-10-H.-eggs today./ Well another beautiful sunshiny day & not cold. N.E. wind & still N. east what there is of it. Elbert killed a hen & dressed & cooked it & he creamed potatoes but some how I didn't feel as if I could eat it & for supper, rice soup made of the broth & I threw my supper up & feel all stirred up yet & I get to wondering if I'm getting something to kill me, in food or drink milk don't look like it should, when it sours, looks like cottage cheese thats been over heat, don't smell right either Well, maybe by & by, if it's not to late I'll find out. Wind mostly died out tonight. I'm so sorry I could go to church, God help me, in Jesus Name.
Mon. Mar. 20. 1950./ page. 2505./ 4_ y.p. -14.H.eggs today/ I've felt so bum no pep, yet I scrubbed the two rugs & Elbert sudsed & wrinced them I helped get them over the line & they drained off most of the water, then he brought them in, for it started to rain & I hung the braided one over the line here in the house & the other is on some papers on the floor. I washed what few things of my own that were dirty & my old dress & Elbert's towel wash rag & kerchif & he rubed out his work shirts (2.) & a pr. of socks & everythings dry except shirts & rugs. It was a beautiful morning sunshiny N.east wind was cold, but not bad. Elbert girdled some willow in the hallow this morning & he's done a lot of odds & end & took his papers to Vermilion, he got the Lettuce trimmings today while he was there. I'm so tired tonight seems as if I can't navagate. I baked 2 tins of bread biscuits also. Elbert brought oysters for supper & they tasted good. I washed all the dishes except the two bread tins. I thank God for all our many blessing & for Elbert & for the strength He gives me each day, I thank Him more than I can tell & He is truly worthy & I pray He will help me to be also in Jesus Blessed Sacred Holy Name; Oh, if we only had taken more time to study the meaning more thourghly. We are just as slow of heart as He says we are. We are quick witted about most all other things, but, the things we need most, I'm getting old in body, yet, I pray God will forgive me & fill me that I may be able to help others. Amen. Miss Clark sent me another apron, I don't wear them, Oh, me. There are lots of robbins here, yard was full, this morning.
Tue. Mar. 21. 1950./ 46.y.p.-9-H-eggs today/ A very thick fogy morning clearing a little through the middle of the day & getting thick again toward night & then wind went S. east & it's cleared up the fog. it's quite warm out & the birds have come in droves yard was full of robbins & the Starlings were just 100's of them feeding in the feild across the road. The ground is like a soft sponge, I went out to the toilet & sank in to the sod way up on my shoes & heel deep my feet sounded like a horses hoof when they walk in the mud, making a sucking sound. Well the braided rug got dry & I have them both down again, I have missed them so, & my slipper make such a noise on the bare floor. Radio said rain & paper said rain tonight. I Thank Thee Jesus for the strength & all the many many blessing Thou hast given me & us & I'm still hoping & trusting for the Holy Spirit that I may praise Thee in Spirit and in Truth, I thank Thee Jesus & Adore Thee. Glory to God in the Highest for ever & ever Amen. I received a letter from Nellie she's teaching 4 half days a week same 2 children she taught before, the little girls father comes & gets Nellie at noon & brings her back again at 3.p.m & the little boy she teaches in the morning I think his father brings him to Nellie & takes him back, on Wed. & Thurs. so she's earning
Tue. Mar. 21. 1950./ page. 2506./ 46. y.p. 9.H. eggs this day/ a little more, Her pension is 3500 a mo. & some how her expenses are a lot highter than mine, & then they "Bonita & the 3 children" make some difference although the releif gives them there food & I don't know just how it is she said they gave her a hundred & some dollars seems as if they could manage for they have there own water, they have to pay the gas & electric, same as we do. Bonita said the washer was broke, I hope they manage to get it fixed. Well, I'm going to bed, I feel so tired. I sent the papers out to several "pentecostal papers" & have the rest ready to go. I sent Nellie an-other letter today. & I got one from her, she must have got all excited, because I told her how sick I'd been & was, & that was the reason we hadn't been back, I don't thing Nellie is able to work for she don't feel able to come over here on the buss. I'm sorry for her, but not able to do anything about it. Oh God of love & mercy I pray Thou will help us in Thine own Way.
Wed. Mar. 22. 1950./ 43.y.p. 14 H. eggs today./ Well, I got the balance of the washing done & Now Elbert has to wash his work pants, it's been dark & cloudy & tried to rain once or twice & then the sun came out for a few minutes, then it clouded up again, the wind shifted "what there is of it" from S.east to S. West about noon & is still there at 10-p-m. & it's thick & hazy. I sent Nellie another letter & Audrey a card, I guess I hadn't ought to have told Nellie I'd been sick for Bonita went to Audrey's & told her & she didn't believe Bonita, because I'd sent Audrey a card & hadn't told her I'd been sick, I was feeling anxious about Nellie she had looked so bad when I was there, & Audrey went to see how Nellie was & never let me know but Nellie said she was teaching again, but isn't able to walk very far her legs are so bad, seems things are very missleading some times, but, we all make mistakes, so, I pray God will forgive us in Jesus Name. I wrote a card to Mr. & Mrs. Hunt also & Elbert mailed them & 2. papers "pentecostal about Divine healing." Elbert hopes to go & sell 37. 1/2 doz. eggs tomorrow & he's going to Lorain first, I'd like to go but would have to set in the car un-till he sold all the eggs & I don't feel equal to it yet.
Thurs. Mar. 23. 1950./ 40.y.p. 10 H. egg today./ Well Elbert went to Lorain & sold 7. doz. eggs 55 cents per. & he has to collect on 4 doz 2. eggs yet. & he sold 1. doz. for 45 cents & he brought back 13 1/2 doz. & sold 23. doz for 50 cents per. doz. he took in 13.60 and spent 8.10 for mash & grain 1.10 for straw , 2.20 he will get next week but that will be for gas this week & next week & he gave me 2.65 & that we are saving to pay on the chimney, we have to rebuild. It's been a nice day Mrs. Eppler came this afternoon, to see if I would come to Church Sun. morning I'm going to put forth & effort to get there, but I want to go to 31st in the
Thurs. Mar. 23. 1950./ page. 2507./ 40. y.p. 10. H. eggs this day/ evenings it's good to go there where there are so many that God has put His Seal upon. I long to be all his & am trusting for that seal in Jesus Name. I haven't been able to do much today got to tired yesterday. Elbert said it rained & snowed while he sold eggs at Vermilion on the lake. it tried to rain here, but, didn't & sun shone some late this after noon Elbert took the papers & came right back I darned 2. prs. socks & got supper & I got the dinner & had it ready when Elbert got home. I thank God for all my many blessings & our blessing & pray He will convert & heal Elbert & Nellie Audrey Gertie & Frank & all there family in Jesus Name Amen & Glory to God in the highest for ever & ever Amen. We got a big paper in the mail today sent out by the Gover-ment to fill out, seems as if we had most better be dead than alive today, for the Red Horse & Rider are right on up now. We have to tell them all our affairs even our own private affairs of course our taxes on the place is cheaper than rent," as yet," but it's terrible, Trueman & Mrs. Rosevelt are trying to work out F.D.'s plans, to run this side the world like Russia. Well, I'll be glad to go to Jesus but, I'd like to see my brothers & sisters, there children & families & our cousins turn to the Lord before I go, I hope & pray they will do it soon, for I'm sure Jesus will soon be coming. Oh, God of Love & Mercy, please help them to come soon. I will thank Thee & give Thee all the Glory for ever & ever Amen.
Fri. Mar. 24. 1950./ 52. y.p. 13-H. eggs today./ Well, I thought I'd wipe up the floor but only got the sweeping done & dishes & two meals done, so, I'm hoping I'll get the floor wiped up & the house dress ironed & my skirt & Elbert's 2. shirts. It's been a nice day partly cloudy quite warm, bugs & flies & lots of birds & they're getting angle worms to, lots of them apricot pears & cheeries trees look as if the blosoms are about ready to come out, the sun shone while it rained hard in Vermilion, when Elbert delivered the papers, but it didn't rain here untill tonight & it's still raining slow & steady, I thank God for all our many blessing & now We know it wont be long before Jesus comes for the Goverment is after Knowing all our buisness & it's not a free country any more. I only wish I could praise God in Spirit & in truth & that all the rest were ready also, to meet Jesus, I Praise Thee Jesus.
Sat. Mar. 25. 1950./ 48. y.p. 14.H. eggs today./ Well I did get the kitchen floor wiped up enough so we wont stick fast, but I did feel as if I had'n't ought to do it my left side, front & back seemed swollen & so sore, I prayed God would help me & He Gave me what strength I needed & I got it done but I didn't get the ironing done so I'll have to wear the grain bags tomorrow I'm going to
Sat. 25. 1950./ page. 2508./ 48. y.p. 14. H. eggs this day./ Church if I can make it tomorrow, God Willing, in Vermilion Mrs. Eppler came Fri. to ask me back, I only promised to go there Sunday mornings if I am able to get there, and I hope I can. So I'll have to get up & take a bath & be ready to leave at 10.a.m. It's been a nice Spring day. with hundreds of birds, black birds,
red bird,
blue jays,
starlings
killdears,
Meadow larks,
& blue birds
& all ways the English sparrow
& Song sparrow, snow birds
& chickadees,
& Robins by the hundreds,
the top of the Elm was so full of starlings it was a sight.
I'd like to have had a picture of it as we saw it tonight. or just about 5-30-p-m. There are so many Robbins, "if there are any cheeries I doubt if they leave us a good pie. I don't think I ever saw as many here as we have this year. I thank & Praise God my father in Heaven in Jesus Name for His care of us.
Sun. Mar. 26. 1950./ 46.y.p.-H. 14 eggs today./ Evelyn Bonney McGinnus is 38 yrs. old today & Martha Carlisle Monagon will be 38. June 3.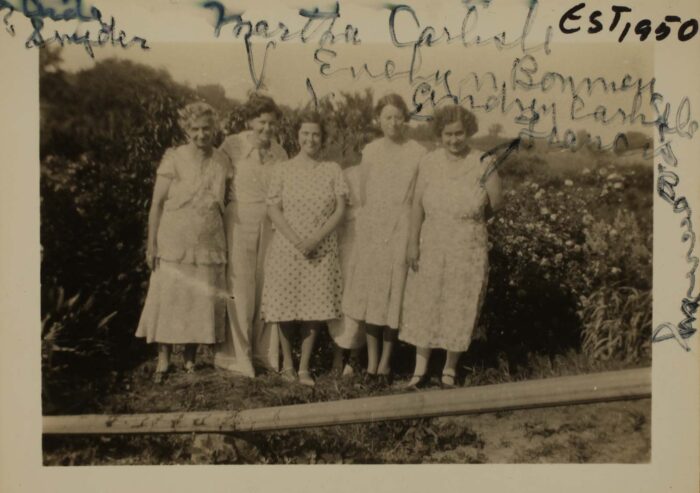 My how the time has slipped along. but I was 65 yrs. old Jan. 16. 1950; I'm 27. yrs. older than they are. Sometimes I feel as if I was much older than that but God has wonderfully blessed me all these yrs. I only wish I was more worthy in HIs sight, but , there's been lot of things I haven't understood in the passed, that I'm learning so late in life Oh God, help me to be more worthy, surely there must be some way. Amen. Well I never got away to church, it rained in heavy showers all day & half or more of the night & I couldn't rest I felt so bad & I didn't get up untill 1-p-m then took a bath, combed my hair & dressed & took care of bedrooms & bird Elbert got the dinner, he boiled potatoes & opened & warmed a can of lima bean & opened a can of pickled pigs feet & I made the tea, & we ate & I wasn't quite done when Audrey & Martha drove in & they brought us a small ham, 6 pork chops & some bacon & saucage & some candy bars We visited jperhaps an hour & they decided to go, they drove up to the back door & so couldn't get out as it's so wet & slippery, so, Elbert took his long tow chain & pulled them back on the drive, so, now Elbert will have to press the mud & sod back into place once more he had just got it back & smoothed & now it's a mess once more. Well, it was nice to see them & it was thoughtful of them to bring the meat. Audrey says Nellie dose look bad & she said Nellie has a look in her eyes she did like to see, she didn't know what it was, she couldn't seem to explain it, I thought it was a frightened sort of terrified look, but I don't know what she's so afraid of, now I pray God will help her & that Rev. Hants & his wife will be able to help her in Jesus Name We will give Him all the praise & Glory for ever & ever Amen.
Mon. Mar. 27. 1950./ page. 2509./ 48. y.p. 10.H eggs today./ WEll, I thought I couldn't wash but, I got at it & had it most all done when Elbert got back from Huron he went up to see if they had set any nets for fish yet they have & expect to lift Thurs. but he will go sell the eggs Thurs. if he can& he's sure got a bunch of them to sell, the 9th of next month is Easter, 2. weeks from this last Sun, or yesterday; I hope he sells them all, the mash & grain cost so much we can't seem to make much gain & I've been trying to get enough to buy chimney blocks. been a fine showery Spring Day, sun & rain all day & tonight it has partly cleared off. few clouds & a strong wind, S. west & a new moon, it was new Mar. 18. so, it's little past the first quarter. Last night & tonight my lips have been swollen so bad in side my mouth & my mouth tastes like carbolic acid smells I don't know what I'm getting it out of the milk water or tea, there is also a taste of soda. I will trust God to take care of me in Jesus Name. I prayed half of last night & Sunday night I don't know what it is but hope & trust Jesus will reveal to me. I thank Him & praise Him for ans. prayer, Help Jesus.
Tue. Mar. 28. 1950./ 40. y.p. 11. H. eggs today./ Well I got the ironing done & dishes & was out back today ground is wet but not as wet as when I first went, it's been raining & the S West wind is cold & penatrating been partly cloudy all day & & such a lot of birds just hundreds of them feeding in the fields & over the ground every where, it tried to rain & did several times Elbert took the papers & got oysters for supper, I felt so bum I didn't think I could work & it took all the vim I had, but with the help of the Lord, I got it done. I hope I get to feeling better soon "that is" stronger in body my arms & legs are so weaak & I have lots of ambition, but, no strength to go with it. but thank and praise God in Jesus Holy Name for His loving care of me & us.
Wed. Mar. 29. 1950./ 46. y.p. – 15. H. eggs today./ Well I made 2 tins bread biscuits, doz. cup cakes & 2 layer cakes all out the same batter & we ate most the cup cakes for supper. I did my usual daily round & I am terribly tired tonight. Got quite cold last night & again tonight Wind went N.West & seems as if it will go N. east before morning. I thank God in Jesus Name for the strength He give me each day other wise I couldn't work.
Thurs Mar. 30. 1950./ 46. y.p. 12.H. eggs today./ I only did my usual round & I washed out my old dress & what few dirty pieces there were. Elbert sold eggs 20 1/2 doz. one doz. he has to collect for next week. so, he took in $11.48, then he bought grain & mash & had to pay 8.20, ten cents more, this week then, he brought pork 69 cents. 45 cents due on, 1. doz. he gave me $2.40, then we had dinner & he went to Huron to see how many fish they got today, but, they didn't lift & he helped them with some netts & they told him they would lift Sat. he got back at 3-p.m & went with the papers. I got the supper & he gathered eggs & fed the hens & then
Thurs. Mar. 30. 1950./ page. 2510./ 46. y.p. 12. H. this day./ ate supper & he put the eggs in the cartons now, we are resting. I thank God for all our many, many blessings in Jesus Name, Amen. Been a fine day, sun shone all day & there was a big ring around the sun. while Elbert was at the fish house. I thank my God in Jesus Name, He loves & cares for us, Amen. I sent Miss Clark a card I didn't get it all wrote, but sent it by Elbert.
Fri. Mar. 31. 1950./ 49.y.p.-9-H. eggs today/ We sold 20 doz eggs today for 40 cents doz. to Carl Bieber. 8.00 Well, I have only done my daily round & then I wond up string from the grain bags & got a dish rag started, I'm hope to crochet it then bind outer edg all around, they wear quite good. I received a letter from Nellie today she said Armond was out to see them last week & then Frank & Ruby came at end of week. They were going to bring her over last Sun. but, didn't come, Evelyn's youngest girl Sue. has scarlet fever & the other two are with Frank & Ruby so they are busy & worried. I hope & pray God will in Jesus Name take care of them & teach them to lean on Him. I thank Thee Jesus. Bonita's children first one & then another have had first one thing & then another all winter. All the rest are as well as usual. Well, Nellie hasn't been able to teach this week, she's had the sniffles to she said. I had to mend Elbert's union suit put on 3 patches, he tore it clear open acrossed the back, I went out & took my can, he was sleeping, it's quite windy but not cold. I do thank Thee Jesus so much for loving me & caring for me.